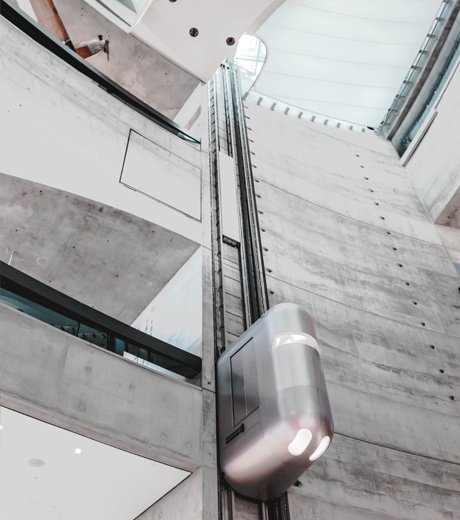 Engineering
MECHANICALS INSTALLATIONS
The mechanical installation of the building includes a set of structures and components that make the structure of the internal systems of the building ideal for improving the comfort level of human life.
Mechanical installations as an integral and complementary component of the building that has a very important and effective role in increasing its survival and longevity, include many and varied components that cover different areas depending on the use and quality of construction of the project.
Types of mechanical installations
Mechanical installations can be divided into two general categories, industrial and construction. Industrial mechanical facilities include sections such as water transfer, wastewater or in general fluids, water, and wastewater treatment, energy production from fluid motion, and... Also, the mechanical installations of the building include various parts, which are:
Heating and cooling facilities
Sanitary facilities (water and sewage)
Gas supply facilities
Pool facilities (pool, jacuzzi, sauna)
Firefighting facilities (fire alarm, firefighting)
Facilities and air conditioning in the hospital (medical gas facilities)
Steam systems installation
Design and implementation of escalators and elevators
Design and implementation in waterfall and fountain facilities
In the following, we will examine each of the mentioned mechanical facilities:
We can compare mechanical installations with the arterial system of the human body. Because the circulation in our body's arteries acts like a system of mechanical installations.
Types of mechanical installations
Heating and cooling facilities
Today, heating and cooling installations are very important in the construction industry. How heating and cooling systems work is based on the fact that heat always moves from a warmer object to a colder object as water flows from a higher level to a lower level. The heat generator heats the house by transferring heat to the air, and vice versa, which means that the heat generator cools the house by removing heat from the air.
Also, air control systems have three main components, which include: hot or cold air source, air distribution tool (for heating or cooling), room air, and control to regulate thermostat in heating and cooling systems.
Sanitary facilities (water and sewage)
Today, municipal water supply systems, distribution tanks or service tanks are designed for purposes such as water storage, balancing the uniform flow of supply (input), uneven flow of consumption (output) as well as supply and balancing of pressure. Also, in every society, sewage and air pollutants are produced daily, therefore, the produced sewage must be returned to nature, which necessitates the use of sewage facilities.
Gas supply facilities
In gas supply facilities, all laws and regulations are under the supervision of the Building Engineering System Organization and the Gas Company. Therefore, the gas pipeline route and its branches in buildings are based on special laws and regulations. Different parts of gas supply systems are science, regulator, gas meter, clamp, hose, gas consumption valve, energy label, and thermostat valve that are required in the installation of this type of system.
Pool facilities (pool, jacuzzi, sauna)
The facilities of a swimming pool are very diverse according to the desired facilities. The structure of swimming pool facilities is divided into six main parts, which are:
A) Circulation
B) Water features and fountains
C) Heaters
D) Automated chemical systems
E) Lighting
C) Control system
Firefighting facilities (fire alarm, firefighting)
In recent years, the Tehran Municipality Fire and Safety Services Organization has observed safety tips in architecture, structure, and access to urban land use due to the growth of fires and accidents in the urban buildings sector. Also, to achieve this more and with the cooperation of subordinate institutions such as the Building Engineering System Organization, National Building Regulations, and other subordinate organizations, we are witnessing the increasing development of urban safety, especially in the field of urban structures. It should be noted that the set of fire safety rules and regulations has been collected in the sections of safety rules of mechanical installations and safety rules of electrical installations. Also, different parts of fire extinguishing systems according to the criteria related to fire networks are water tanks, water pumps, plumbing, connections, and fire water boxes in parking lots and floors of buildings, which is one of the most important They are fire protection components.
Facilities and air conditioning in the hospital
The importance and sensitivity of the facilities and air conditioning department in the hospital have caused the design of its mechanical facilities to have a very special complexity. Therefore, the observance of the principles of international standards, along with creating conditions for human comfort in the facilities and air conditioning of different hospital spaces, must be carefully considered. Generally, to comply with hygienic standards, air should flow from more sterile spaces to less sterilized spaces, so air conditioners are only able to maintain the direction of airflow when placed according to the work of the room, and Properly installed and adjusted in different parts such as doors, valves, and doors.
Steam systems installation
The optimal design of steam system installations depends on the precise determination of steam consumption. Therefore, in choosing the right size of pipes and valves such as control valves, pressure reducers, and steam traps, care should be taken to have an ideal performance while using analysis. Thermal Equations for calculating thermal energy can determine steam consumption.
Design and implementation of escalator and elevator installations
The escalator and its family, the sidewalk, provide their driving force using alternating current motors that create a constant speed.
The various components of escalator installations are top and bottom platforms that house the guardrails, as well as the motor, gearbox, and stairs.
Design and implementation in waterfront and fountain facilities
Design and implementation of waterfront for villas and places (public, office, home, and lobby) of buildings and includes waterfronts (natural, wall, classic, etc.). In addition, insulation is the most important part of the construction of water supply and lack of proper insulation causes water movement in the structure of water supply facilities and over time will lead to its disintegration.